We thoroughly enjoyed our quick pre-wedding trip to the RiverEdge Resort
The grounds and lobby are tidy and inviting with charm and character. Our room was updated and clean, bed comfy, balcony and beautiful river view perfect for morning coffee and evening sunsets. Restaurants and Lounge offer a variety of quality food and beverages at fair prices with thoughtful service.
Brenda Rendina
Best hotel
This is by far the best hotel in the Thousand Islands area. My room was recently renovated, with hardwood floors, and a balcony with a spectacular view of the bay. Be sure to try the restaurant. I don't know how they got a chef like that, but it is well worth a visit.
Raymond M.
D Company, 10th Aviation Regiment, 10th Mountain Division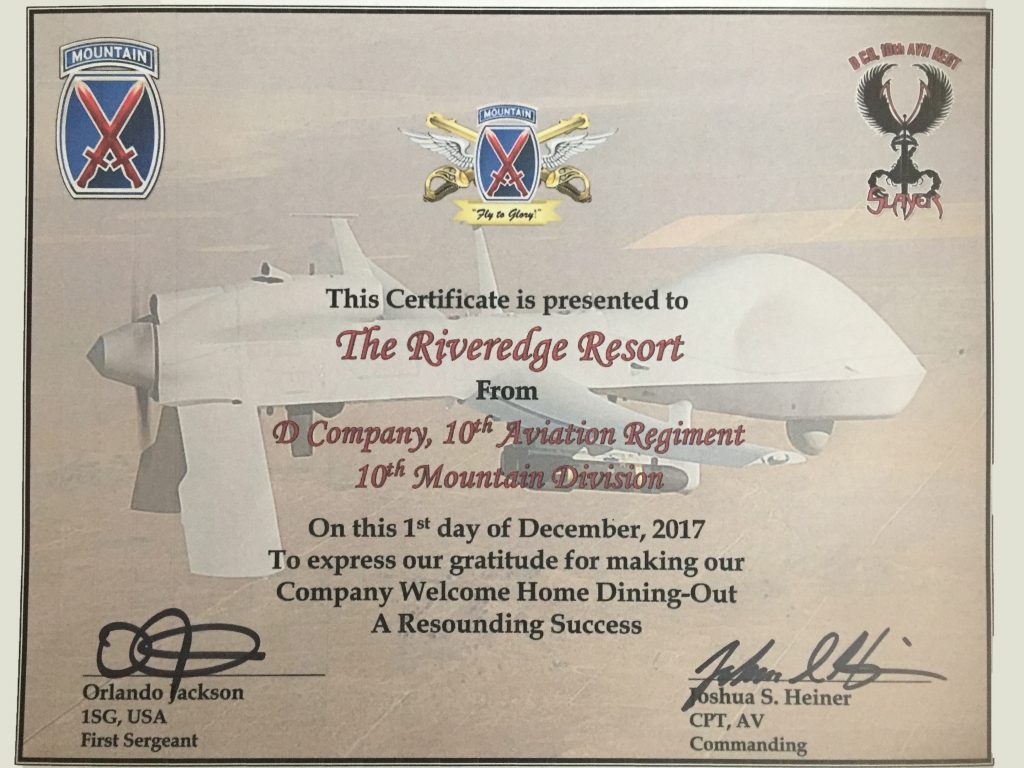 2 check-ins
Stayed here only for 1 night and was happy with my experience! Great view from the balcony and everything in the room was clean and working. A tad more expensive than some of the other surrounding places to sleep but it was worth it for me and my family. Restaurant downstairs is great for breakfast. If u ever come back this will be the place to stay! (indoor pool, hot tub and sauna with a bar right through a door was perfect for our off-season stay)
J.K.
Less than 24 hour visit but was so relaxing and comfortable
Staff were wonderful! Room was large and had a loft for the kids. Indoor pool and hot tub was so much fun for entire family! Great weekend!
Deborah